Zeus B. Held & Steve Schroyder invite you to an exciting journey through sound and vision.
Upon returning from trips to India and Goa in 1969, Berliner Steve Schroyder started to develop his musical vision with an electronic organ and his own films. He founded the group Turning Free giving a string of improvised concerts in Berlin clubs before meeting Edgar Froese in 1970 to mutually further develop the vision of 'cosmic music' resulting in recording theTangerine Dream albums Alpha Centauri and Zeit. In 1972 he left TD and joined Ash Ra Temple. Further creative collaborations and projects include Scarecrew, Augenstern, Star Sounds Orchestra, various trance productions, Anne Clark, Alien Voices and Star Sound Kontinuum.
Der Berliner Steve Schroyder begann, nach einem Indien und Goa Trip 1969, mit einer elektronischen Orgel und einem selbstgedrehten Film seine Musikvision zu entwickeln und gründete die Band "Turning Free", mit der er in Berliner Clubs diverse Improvisationskonzerte gab. 1970 traf er Edgar Froese, mit dem er diese Vision von "Cosmic Music" weiterentwickelte und mit "Tangerine Dream" die Alben "Alpha Centauri" and "Zeit" aufnahm. 1972 verließ er die Band und wechselte zu "Ash Ra Tempel". Weitere Stationen seines Schaffens waren "Scarecrew", "Augenstern", das "Star Sounds Orchestra", diverse Trance Produktionen, Anne Clark, "Alien Voices" und "Star Sound Kontinuum".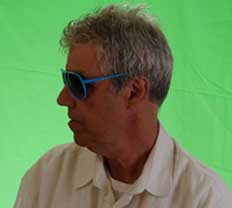 Zeus B. Held began his musical career in 1972 in French progressive art-rock band Eruption before joining successful German prog rock group Birth Control, performing and writing with them 1973 – 1978. He was one of the first musicians to use the Sennheiser Vocoder VSM 201 in his live sets. Zeus' production work with cult project Gina X Performance transformed him into an electronic specialist producer settling down in London for over 20 years. In his London studio he worked with artists including John Foxx, Dead or Alive, Men Without Hats, Transvision Vamp and Gary Numan, did a series of international soundtracks and further productions with Nina Hagen and Udo Lindenberg. After numerous trips around the globe he composed and produced a collection of his own albums.
Zeus B. Held begann seine musikalische Karriere 1972 in der französischen Progressive Art Band "Eruption" bevor er von 1973 bis 1978 Mitglied bei "Birth Control" wurde. Er war einer der ersten, die bei Live Konzerten den Sennheiser Vocoder VSM 201 einsetzten. Seine "Gina X Performance" Produktionen brachte ihn zum Produzieren und für über 20 Jahre nach London, wo er mit Künstlern und Bands wie "John Foxx", "Dead or Alive", "Men Without Hats" oder "Gary Numan" zusammenarbeitete. Später folgten internationale Filmmusiken, aber auch Produktionen mit Nina Hagen und Udo Lindenberg. Nach ausgedehnten Weltreisen komponierte und produzierte Zeus B. Held diverse eigene Alben.