Two legends of the German Krautrock and electronic scene have joined forces to start their new music project: Dream Control. Steve Schroyder, former member of Tangerine Dream, and Zeus B. Held, Birth Control member of many years, want to share their experience with the pioneering beginnings of this iconic German movement and open new doors to musical perception. "We want to create a sound, that has never before been heard", enthuses Zeus. "There are no musical specifications or stipulations and we are pushing the boundaries of improvisation." Steve, for whom the spiritualty of music is a leitmotif in his own work, adds: "The level of perception inside a dream ought to give people a musical experience. Together we escape the structural constraints of everyday life."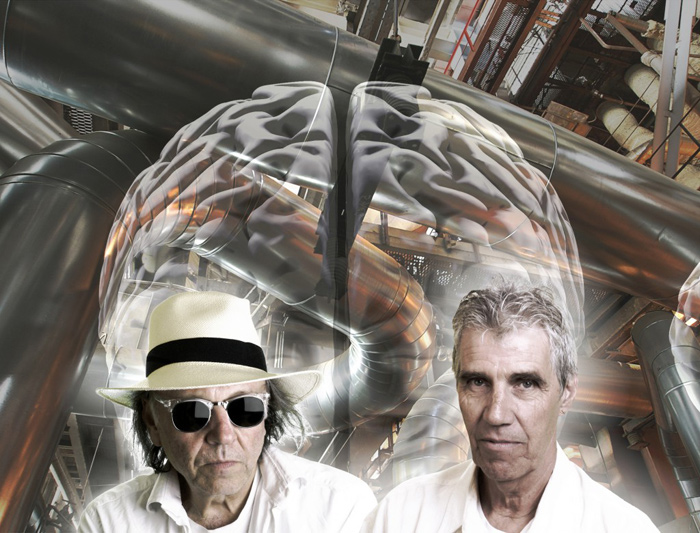 Zwei Urgesteine der deutschen Krautrock- und Elektromusikszene starten ein neues Musikprojekt – Dream Control. Steve Schroyder, ehemals Tangerine Dream, und Zeus B. Held, ehemals Birth Control, möchten mit ihren Erfahrungen aus den Anfängen deutscher Rockmusik und der Pionierarbeit hin zur weltweiten Elektromusik neue und alte Pforten der Wahrnehmung öffnen. Ziel ist es, so Zeus B. Held, "bisher ungehörte Musik erklingen zu lassen.
Es gibt keine musikalischen Vorgaben und wir gehen über ein kontemporäres und gewöhnliches Improvisationsverständnis hinaus". Steve Schroyder, der sich in seinem Schaffen viel mit der Spiritualität von Musik auseinandergesetzt hat, ergänzt: "Die Wahrnehmungsebenen eines Traumes sollen den Menschen ein musikalisches Erlebnis bieten. Wir brechen gemeinsam aus den Strukturzwängen des Alltags aus".